Dust Filter Cartridges Microtex 324, 327 mm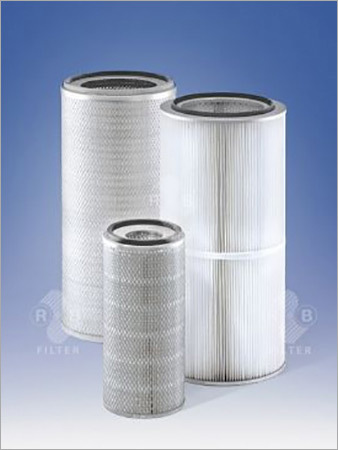 Dust Filter Cartridges Microtex 324, 327 mm
Product Description
The Dust Filter Cartridges Microtex 324, 327 mm is extensively used in shot blasting plants, separation of welding fumes, pharmaceutical industry, safety filters, gas turbines and powder coating systems. Feature large filter area, these cartridges have component certified for use in food production. The filter medium comprises of Nano fibres and flame retardant compounds. Comes with valve control systems and air flow deflectors, these cartridges are oil and water repellent.
Applications:
Spraying industrial plant
Powder finishing
Welding fume segregation
Gas rotary engines
Pharmaceutical companies
Safety membranes
Advantages:

Promptly exchangeable with numerous of the models accessible on the marketplace
Membrane surfaces which reach up to 21 square meters per constituent
Extreme level of separation efficiency
Reduced costs
Features:

The peak operational temperature for filter cartridges having a 21 m filter area is 65 C.
For filter cartridges having an area of roughly 11 m, the highest running temperature is around 80 C.
Regular filter cartridges are harnessed with metal elements of galvanized steel.
In the case of filter cartridges for higher temperatures, the material of stainless steel or substances which are appropriate for food contact are acquirable on request.
Filter Media:

The filter element is attuned as per the desired application so as to provide an A-grade performance, which yields you a promising result.
Using an advanced ambit of impregnated cellulose mixed with polyester blend, allows us in developing a high end array of filter cartridges with a membrane area of around 21 m. These items can be harnessed with nanofibers, which are flame retardant in nature.
The cartridges with a11 m area are designed using the finest range of polyester non woven, polypropylene non woven or needle felts. As far as the finishing is concerned, one can choose among antistatic, oil and water repellent coatings, depending on the personal preferences of each patron. Such finished are provided on either side of the membrane. Made as per the DIN EN 60335-2-69 rules and regulations, our products are highly recommended for the filtration purpose of health hazardous dusts.
Accessories:

Venturi spout, solenoid devices, valve controllers, air flow divergers.
Technical Specification
A
[mm]

Length L
[mm]

B
[mm]

Filter area
[m]

324

660

13

21,0

324

660

-

21,0

327

662

13

11,0

327

662

-

11,0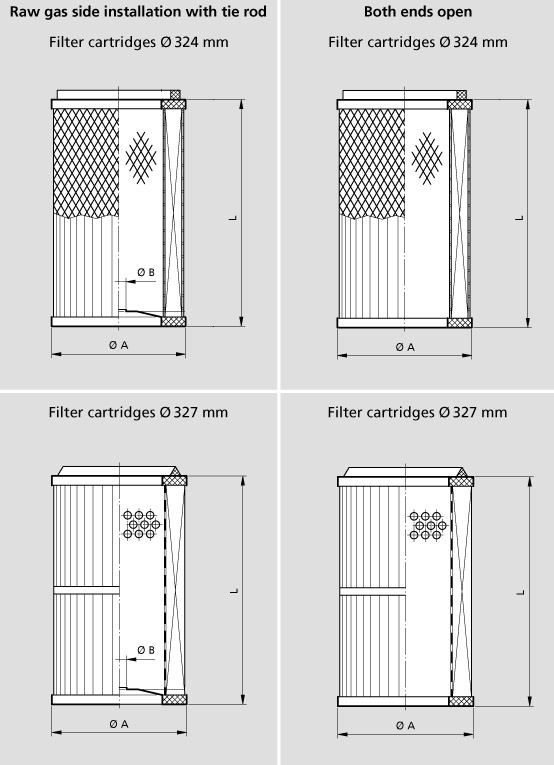 Trade Information
Yes

Within a certain price range free samples are available
As per client requirement

All India